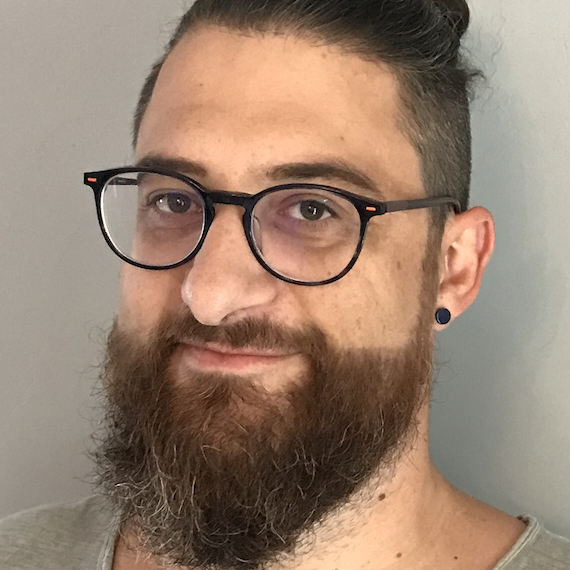 Biography
Since my Ph.D. thesis about exploring how UML metamodeling techniques (via the UML profiles) can benefit to the learning design of Technology Enhanced Learning activities, I continue my research activities about Model Driven Engineering principles and techniques applied to TEL. After being interested more specifically by the application of MDA precepts (CIM/PIM/PSM models, models transformations…) to learning scenarios, I finally met with the Domain Specific Modeling methodology and tooling a very powerful framework in order to provide practitioners with some specific Visual Instructional Design Languages and dedicated graphical editors.
Notwithstanding this very specific focus on learning scenarios and Educational Modeling Languages, I am also participating in other close TEL research activities: specification of observation needs a priori of the learning situations execution, operationalization of learning scenarios and setting-up of Learning Management Systems, specification of observation strategies and visualization of tracks-analyzing-based indicators a posteriori of the learning sessions.
Since a few years ago, my interests are focusing on the design of serious learning games, the gamification of instructional design, and the generation of adapted learning scenarios for people with specific needs (mainly children with ASD).
| | |
| --- | --- |
| [1] | Iza Marfisi-Schottman, Aurélie Laine, Pierre Laforcade, Sébastien George, Sebastian Simon, et al.. Towards an Authoring Tool to Help Teachers Create Mobile Collaborative Learning Games for Field Trips. 17th European Conference on Technology Enhanced Learning (EC-TEL), Sep 2022, Toulouse, France. pp.550-557, ⟨10.1007/978-3-031-16290-9_49⟩. <hal-03782522> |
| [2] | Pierre Laforcade, Emeric Mottier, Sébastien Jolivet, Bérénice Lemoine. Expressing adaptations to take into account in generator-based exercisers: an exploratory study about multiplication facts. 14th International Conference on Computer Supported Education, Apr 2022, Online Streaming, France. ⟨10.5220/0011033100003182⟩. <hal-03711643> |
| [3] | Pierre Laforcade, Youness Laghouaouta. Une approche dirigée par les modèles pour la conception de générateurs de scénarios adaptés dans un jeu d'apprentissage. STICEF (Sciences et Technologies de l'Information et de la Communication pour l'Éducation et la Formation), ATIEF, 2022, 28 (1), ⟨10.23709/sticef.28.1.3⟩. <hal-03635126> |
| [4] | Iza Marfisi-Schottman, Ludovic Hamon, Roland Klemke, Pierre Laforcade, Francesco Bellotti. Special Issue on GaLA Conf 2020. International Journal of Serious Games, 8 (3), 2021, ⟨10.17083/ijsg.v8i3.467⟩. <hal-03349062> |
| [5] | Pierre Laforcade. Generation of adapted learning scenarios in a serious game: lessons learnt. Games and Learning Alliance Conference, GALA, Dec 2020, Laval, France. <hal-02965618> |
| [6] | Youness Laghouaouta, Pierre Laforcade. Dealing with uncertainty in model transformations. The 35th ACM/SIGAPP Symposium on Applied Computing (SAC'20), Mar 2020, Brno, Czech Republic. pp.1595-1603. <hal-02530990> |
| [7] | Youness Laghouaouta, Pierre Laforcade. A Practical Approach for Constraint Solving in Model Transformations. Software Technologies, 1077, Springer, pp.104-123, 2019, Communications in Computer and Information Science, ⟨10.1007/978-3-030-29157-0_5⟩. <hal-02305449> |
| [8] | Pierre Laforcade, Youness Laghouaouta. Generation of Adapted Learning Game Scenarios: A Model-Driven Engineering Approach. Computer Supported Education, 1022, Springer, pp.95-116, 2019, Communications in Computer and Information Science, ⟨10.1007/978-3-030-21151-6_6⟩. <hal-02177667> |
| [9] | Pierre Laforcade, Youness Laghouaouta. Génération de scénarios adaptés dans un jeu d'apprentissage selon une approche dirigée par les modèles. Environnements Informatiques pour l'Apprentissage Humain (EIAH19), Jun 2019, Paris, France. pp.169-180. <hal-02177698> |
| [10] | Pierre Laforcade, Youness Laghouaouta. Supporting the Adaptive Generation of Learning Game Scenarios with a Model-Driven Engineering Framework. European Conference on Technology Enhanced Learning (ECTEL'18), Sep 2018, Leeds, United Kingdom. pp.151-165, ⟨10.1007/978-3-319-98572-5_12⟩. <hal-01885384> |
| [11] | Youness Laghouaouta, Pierre Laforcade, Esteban Loiseau. A Pattern-matching based Approach for Problem Solving in Model Transformations. 13th International Conference on Software Technologies (ICSOFT'18), Jul 2018, Porto, Portugal. pp.113-123, ⟨10.5220/0006847901130123⟩. <hal-01885381> |
| [12] | Pierre Laforcade, Esteban Loiseau, Rim Kacem. A Model-Driven Engineering Process to Support the Adaptive Generation of Learning Game Scenarios. CSEDU, INSTICC, Mar 2018, Funchal, Madeira, Portugal. pp.67-77. <hal-01740062> |
| [13] | Pierre-Yves Gicquel, Sébastien George, Pierre Laforcade, Iza Marfisi-Schottman-. Design of a Component-Based Mobile Learning Game Authoring Tool. Games and Learning Alliance conference, Dec 2017, Lisbonne, Portugal. pp.208-217. <hal-01635581> |
| [14] | Esteban Loiseau, Pierre Laforcade, Nour El Mawas, Sébastien Iksal. Abstraction des fonctionnalités d'une plateforme de formation pour la mise en œuvre de langages de scénarisation. STICEF (Sciences et Technologies de l'Information et de la Communication pour l'Éducation et la Formation), ATIEF, 2017, 24, ⟨10.23709/sticef.24.1.3⟩. <hal-01714525> |
| [15] | Pierre Laforcade, Viktoriia Vakhrina. A Domain-Specific Modeling approach for a simulation-driven validation of gamified learning environments Case study about teaching the mimicry of emotions to children with autism. [Research Report] LIUM. 2016. <hal-01515230> |
| [16] | Nour El Mawas, Lahcen Oubahssi, Pierre Laforcade. A method for making explicit LMS instructional design languages. Technology, Instruction, Cognition and Learning (TICL) journal, 2016, 10 (3), pp.203-226. <hal-01458143> |
| [17] | Nour El Mawas, Lahcen Oubahssi, Pierre Laforcade. Identification and formalization of LMS instructional design languages : Moodle case study. Communications in Computer and Information Science (CCIS), Springer-Verlag, 2016. <hal-01433162> |
| [18] | Esteban Loiseau, Nour El Mawas, Pierre Laforcade, Sébastien Iksal. Abstraction par méta-modélisation du métier de conception des plate-formes de formation. 7ème Conférence sur les Environnements Informatiques pour l'Apprentissage Humain (EIAH 2015), Jun 2015, Agadir, Maroc. pp.324-335. <hal-01405961> |
| [19] | Nour El Mawas, Lahcen Oubahssi, Pierre Laforcade. Identification et formalisation du langage de conception pédagogique des plateformes de formation. 7ème Conférence sur les Environnements Informatiques pour l'Apprentissage Humain (EIAH 2015), Jun 2015, Agadir, Maroc. pp.288-293. <hal-01405957> |
| [20] | Esteban Loiseau, Nour El Mawas, Pierre Laforcade. A Meta-Modeling Approach for Capturing Recurrent Uses of Moodle Tools into Pedagogical Activities. CSEDU, May 2015, Lisbon, Portugal. ⟨10.1007/978-3-319-29585-5_8⟩. <hal-01714489> |
| [21] | Esteban Loiseau, Nour El Mawas, Pierre Laforcade. Turning recurrent uses of e-learning tools into reusable pedagogical activities : a Meta-Modeling approach applied to a Moodle case-study. CSEDU - 7th International Conference on Computer Supported Education, 2015, Lisbonne, Portugal. pp.64-76, ⟨10.5220/0005434000640076⟩. <hal-01433215> |
| [22] | Nour El Mawas, Lahcen Oubahssi, Pierre Laforcade. A meta-model based approach for identifying and formalizing LMS instructional design languages. The International Conference on Collaboration Technologies and Systems (CTS 2015), The 16th Annual Meeting, 2015, Atlanta, Georgia (USA), Unknown Region. <hal-01458033> |
| [23] | Esteban Loiseau, Nour El Mawas, Pierre Laforcade. A meta-modeling approach for capturing recurrent uses of Moodle tools into pedagogical activities. Lecture notes in Communications in Computer and Information Science (CCIS), 2015. <hal-02248696> |
| [24] | Nour El Mawas, Lahcen Oubahssi, Pierre Laforcade. Making explicit the Moodle instructional design language. The 15th IEEE International Conference on Advanced Learning Technologies (ICALT2015),, 2015, Hualien, Taiwan. <hal-01458035> |
| [25] | Nour El Mawas, Lahcen Oubahssi, Pierre Laforcade. A method for identifying and formalizing the underlying instructional design language of existent LMSs. CSEDU - 7th International Conference on Computer Supported Education, 2015, Lisbonne, Portugal. <hal-01433214> |
| [26] | Esteban Loiseau, Pierre Laforcade, Sébastien Iksal. Abstraction of Learning Management Systems Instructional Design Semantics: A Meta-modeling Approach Applied to the Moodle Case-Study. 9th European Conference on Technology Enhanced Learning, EC-TEL 2014, Sep 2014, Graz, Austria. pp.249-262, ⟨10.1007/978-3-319-11200-8_19⟩. <hal-01433262> |
| [27] | Esteban Loiseau, Pierre Laforcade, Sébastien Iksal. Model Weaving and Pedagogy - Mapping Abstraction Levels in Instructional Design Languages. 9th International Conference on Software Paradigm Trends (ICSOFT-PT 2014), 2014, Vienna, Austria. pp.81--86. <hal-01433250> |
| [28] | Mohand Akli Ouali, Sébastien Iksal, Pierre Laforcade. The Strategic Organization of the Observation in a TEL system : Studies and First Formalizations. 6th International Conference on Computer Supported Education (CSEDU 2014), 2014, Barcelona, Spain. pp.317--324. <hal-01455470> |
| [29] | Nour El Mawas, Lahcen Oubahssi, Pierre Laforcade, Aymen Abedmouleh. Towards the identification and formalization of LMS instructional design languages. ECTEL 2014, 2014, Graz, Austria. <hal-01433259> |
| [30] | Mohand Akli Ouali, Sébastien Iksal, Pierre Laforcade. Observation Strategy: specification and user processes. The 14th IEEE International Conference on Advanced Learning Technologies - ICALT 2014, 2014, Athens, Greece. pp.370--372. <hal-01455471> |
| [31] | Esteban Loiseau, Pierre Laforcade, Sébastien Iksal. A Meta-Modeling Approach for Extending the Instructional Design Semantics of Learning Management Systems. 9th International Conference on Software Paradigm Trends (ICSOFT-PT 2014), 2014, Vienna, Austria. pp.72--80. <hal-01433249> |
| [32] | Esteban Loiseau, Pierre Laforcade. Spécification de langages de scénarisation graphiques centrés sur les plateformes de formation à distance : Etude et expérimentation d'approches DSM pour Moodle. Conférence nationale sur les EIAH, Association des Technologies de l'Information pour l'Éducation et la Formation, May 2013, Toulouse, France. pp.167-177. <hal-01433266> |
| [33] | Esteban Loiseau, Pierre Laforcade. Specification of learning management system-centered graphical instructional design languages - A DSM experimentation about the Moodle platform. International Conference on Software Paradigm Trends (ICSOFT-PT 2013), 2013, Reykjavik, Iceland. pp.504--511. <hal-01433265> |
| [34] | Mohand Akli Ouali, Sébastien Iksal, Pierre Laforcade. Models and tools for a contextualized observation strategy in a TEL environment. ICALT 2013, 2013, Beijing, China. pp.288--290. <hal-01433454> |
| [35] | Mohand Akli Ouali, Sébastien Iksal, Pierre Laforcade. Analyse des besoins et pratiques d'observation de situations d'apprentissage : Protocole d'enquête et premiers résultats. EIAH 2013, 2013, Toulouse, France. pp.23--24. <hal-01433269> |
| [36] | Aymen Abedmouleh, Lahcen Oubahssi, Pierre Laforcade. Specification of visual instructional design languages dedicated to Learning Management Systems. International Conference on Software and Data Technologies, 2012, Rome, Italy. <hal-01433492> |
| [37] | Aymen Abedmouleh, Lahcen Oubahssi, Pierre Laforcade, Christophe Choquet. Expressing the implicit instructional design language embedded in an LMS: motivations and process. 15th IASTED International Conference on Computers and Advanced Technology in Education, 2012, Naples, Italy. pp.125--131. <hal-01433490> |
| [38] | Pierre Laforcade, Aymen Abedmouleh. Improving the design of courses thanks to graphical and external dedicated languages: a Moodle experimentation. Moodle Research Conference 2012, 2012, Heraklion, Greece. <hal-01433471> |
| [39] | Aymen Abedmouleh, Pierre Laforcade, Lahcen Oubahssi, Christophe Choquet. Identification of LMSs Instuctional Languages: an Analysis Process. IEEE International Conference on Advanced Learning Technologies, 2012, Rome, Italy. <hal-01452341> |
| [40] | Aymen Abedmouleh, Lahcen Oubahssi, Pierre Laforcade, Christophe Choquet. An analysis process for identifying and formalizing LMS instructional language. International Conference on Software and Data Technologies, 2012, Rome, Italy. <hal-01433491> |
| [41] | Aymen Abedmouleh, Lahcen Oubahssi, Pierre Laforcade, Christophe Choquet. Operationalization of Learning Scenarios on Open and Distance Learning platforms: the case of the Moodle Platform. 11th IEEE International Conference on Advanced Learning Technologies (ICALT), 2011, 2011, Athens (USA), Unknown Region. pp.396--398. <hal-01452342> |
| [42] | Aymen Abedmouleh, Lahcen Oubahssi, Pierre Laforcade, Christophe Choquet. A Model-Driven And External Approach For Learning Design Upon Learning Management Systems. International Conference on Computer Supported Education CSEDU'2011, 2011, Noordwijkerhout, Netherlands. pp.398--401. <hal-01452343> |
| [43] | Aymen Abedmouleh, Lahcen Oubahssi, Pierre Laforcade, Christophe Choquet. Operationalization of Learning Scenarios on Existent Learning Management Systems: The Moodle Case-Study. International Conference on Software and Data Technologies, 2011, Seville, Spain. pp.143--148. <hal-01433505> |
| [44] | Philippe Cottier, El Amine Ouraiba, Pierre Laforcade. Re-engineering of the Apprenticeship Electronic Booklet: Adaptation to New Users Requirements. 2010 10th IEEE International Conference on Advanced Learning Technologies, Jul 2010, Sousse, Tunisia. pp.511-515, ⟨10.1109/ICALT.2010.146⟩. <hal-01226416> |
| [45] | Pierre Laforcade, Lahcen Oubahssi, Philippe Cottier. Re-engineering of Technology Enhanced Learning systems: the case of the Apprenticeship Electronic Booklet. CSEDU 2010, 2010, Valencia, Spain. <hal-01458037> |
| [46] | Pierre Laforcade. A Domain-Specific Modeling approach for supporting the specification of Visual Instructional Design Languages and the building of dedicated editors. Journal of Visual Languages and Computing, Elsevier, 2010, pp.347--358. <hal-01433903> |
| [47] | Lahcen Oubahssi, Pierre Laforcade, Philippe Cottier. Re-engineering of the Apprenticeship Electronic Booklet : Adaptation to new users requirements. ICALT2010, 2010, Sousse, Tunisia. <hal-01458036> |
| [48] | Boubekeur Zendagui, Pierre Laforcade, Vincent Barré. Aide à la spécification des besoins d'observation Une approche dirigée par les modèles. Environnements Informatiques pour l'Apprentissage Humain, 2009, Le Mans, France. pp.231--238. <hal-01433953> |
| [49] | Pierre Laforcade, Boubekeur Zendagui, Vincent Barré. Specification of observation needs in an instructional design context - A Model-Driven Engineering approach. International Conference on Computer Supported Education(CSEDU'09), 2009, Lisbonne, Portugal. pp.111--118. <hal-01433954> |
| [50] | Boubekeur Zendagui, Pierre Laforcade, Christophe Choquet. Modélisation de l'observation dans un EIAH Une approche structurante pour contextualiser un besoin d'observation. Environnements Informatiques pour l'Apprentissage Humain, 2009, Le Mans, France. pp.239--246. <hal-01433957> |
| [51] | Pierre Laforcade, Brigitte Zendagui. A Domain Specific Modeling approach for supporting the development of Visual Instructional Design Languages and tools. 2009. <hal-01458038> |
| [52] | Lahcen Oubahssi, Pierre Laforcade, Philippe Cottier. Ré-ingénierie d'un EIAH existant : le cas du Livret Électronique d'Apprentissage. EIAH 2009, 2009, Lemans, France. pp.311--318. <hal-01433952> |
| [53] | Thierry Nodenot, Pierre-André Caron, Xavier Le Pallec, Pierre Laforcade. Applying Model Driven Engineering Techniques and Tools to the Planets Game Learning Scenario. Journal of Interactive Media in Education, Open University, Knowledge Media Institute, 2008, http://jime.open.ac.uk/2008/23/. <hal-00372414> |
| [54] | Pierre Laforcade, Boubekeur Zendagui, Vincent Barré. Supporting the Specification of Educational Modeling Languages and Learning Scenarios with a Domain-Specific-Modeling Approach. IEEE International Conference on Advanced Learning Technologies (ICALT'08), 2008, Santander, Spain. pp.819--821. <hal-01457596> |
| [55] | Pierre Laforcade, Boubekeur Zendagui, Vincent Barré. How to Support Scenarios-Based Instructional Design: a Domain-Specific-Modeling Approach. Actes de ICSOFT'08 (3nd International Conference on Software and Data Technologies), 2008, Porto, Portugal. pp.327--332. <hal-01457595> |
| [56] | Boubekeur Zendagui, Vincent Barré, Pierre Laforcade. Support to the specification of observation needs. IEEE International Conference on Advanced Learning Technologies (ICALT'08), 2008, Santander, Spain. pp.793--797. <hal-01457594> |
| [57] | Pierre Laforcade, Boubekeur Zendagui, Vincent Barré. A Domain-Specific-Modeling Approach to Support Scenarios-Based Instructional Design. Actes de ECTEL'08 (3rd European Conference on Technology Enhanced Learning), 2008, Maastricht The, Netherlands. pp.185--196. <hal-01433968> |
| [58] | Boubekeur Zendagui, Pierre Laforcade, Vincent Barré. Aide à la spécification de besoins d'observation : une approche centrée scénarisation pédagogique. Actes de TICE'08, 2008, Paris, France. <hal-01433971> |
| [59] | Thierry Nodenot, Pierre Laforcade, Xavier Le Pallec. Visual design of coherent technology enhanced learning systems: a Few Lessons learned from CPM language. Luca Botturi ; Todd Stubbs. Handbook of Visual Languages for Instructional Design: Theories and Practices, IGI Global, pp.254-280, 2007, Information Science Reference. <hal-00343605> |
| [60] | Pierre Laforcade, Thierry Nodenot, Christophe Choquet, Pierre-André Caron. Model-Driven Engineering (MDE) and Model-Driven Architecture (MDA) applied to the Modeling and Deployment of Technology Enhanced Learning (TEL) Systems: promises, challenges and issues. Claus Pahl. Architecture Solutions for E-learning Systems, IGI Global, pp.116-136, 2007, Information Science Reference. <hal-00372442> |
| [61] | Pierre Laforcade, Vincent Barré, Boubekeur Zendagui. Scénarisation Pédagogique et Ingénierie Dirigé par les Modèles Cadre d'étude pour la définition de langages et environnements-outils de scénarisation pédagogique spécifiques à des domaines. Jun 2007. <hal-00161559> |
| [62] | Pierre Laforcade. Visualization of Learning Scenarios with UML4LD. Journal of Learning Design, Queensland University of Technology, 2007, 2 (2), pp.31--42. <hal-01434080> |
| [63] | Pierre Laforcade. Graphical representation of abstract learning scenarios: the UML4LD experimentation. Proceedings of ICALT'07, 2007, Niigata, Japan. pp.477--479. <hal-01434118> |
| [64] | Pierre Laforcade, Thierry Nodenot, Christophe Choquet, Pierre-André Caron. Model-Driven Engineering (MDE) and Model-Driven Architecture (MDA) applied to the Modelling and Deployment of Technology Enhanced Learning (TEL) Systems: promises, challenges and issues. Architecture Solutions for E-Learning Systems, 14, Claus Pahl, pp.116--136, 2007, 978-159904633-4. <hal-01434077> |
| [65] | Pierre Laforcade. Représentation graphique de scénarios pédagogiques abstraits : expérimentation entre IMS-LD et UML. Actes de TICE'2006, 2006, Toulouse, France. <hal-01434128> |
| [66] | Pierre Laforcade, Christophe Choquet. Next Step for Educational Modeling Languages: The Model Driven Engineering and Reengineering Approach. The 6th IEEE International Conference on Advanced Learning Technologies (ICALT'2006), 2006, Kerkrade The, Netherlands. pp.745--747. <hal-01452352> |
| [67] | Jean-Michel Adam, Marie-Noelle Bessagnet, Amel Bouzeghoub, Pierre-Andre Caron, Thibault Carron, et al.. Contributions de l'Action Spécifique "Conception d'une Plateforme pour la recherche en EIAH" à l'ingénierie des Environnements Informatiques pour l'Apprentissage Humain.. STICEF (Sciences et Technologies de l'Information et de la Communication pour l'Éducation et la Formation), ATIEF, 2005, 12, pp.343-360. <hal-00696401> |
| [68] | Christian Sallaberry, Thierry Nodenot, Christophe Marquesuzaà, Marie-Noelle Bessagnet, Pierre Laforcade. Information Modelling within a Net-Learning Environment. Jaakkola, H. and Kangassalo, H. and Kawaguchi, E. and Thalheim, B. Information Modelling and Knowledge Bases Xiv, 94, I O S Press, pp.207-222, 2003, 978-1-58603-318-7. <hal-01907090> |
| [69] | Christian Sallaberry, Thierry Nodenot, Christophe Marquesuzaà, Marie-Noelle Bessagnet, Pierre Laforcade. An Attempt to Design an Information System Supporting Collaborative Problem-Based Learning Situations. Callaos, N. and Breda, A. and Jurado, F. M. Y. Int Inst Informatics & Systemics, 2002. <hal-01913222> |