The TEL research team, led by Sébastien IKSAL, is specialized in the field of Technology Enhanced Learning (TEL) but also in the fields of Software Engineering and Human-Computer Interactions. More precisely, the team is specialized in TEL Engineering. The originality of our approach is to consider the engineering process as an uninterrupted design process (i.e. continuing through the systems use).
The team's main scientific mission is to elaborate a strong scientific foundation for the development and engineering of TEL systems. This main objective is the backbone for all the team's projects and actions.
Design, Operationalization, Adaptation of Pedagogical Situations
The main goal is to integrate teachers and instructors in the design process of TEL systems. Our studies focus on engineering situations where TEL systems are designed by teachers (academic) or instructors (non-academic) themselves, and not by TEL researchers or professionals in TEL development. We consider TEL system design as a continuous iterative process, alternating (1) real time adaptation of the learning and teaching activities, (2) usage analysis and (3) reengineering, through a model driven approach.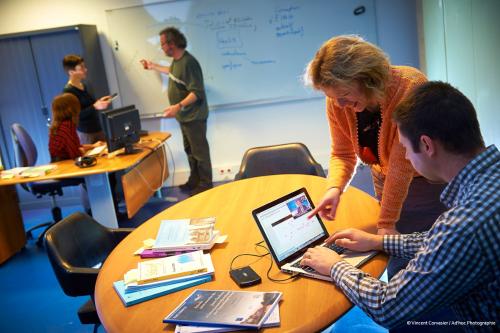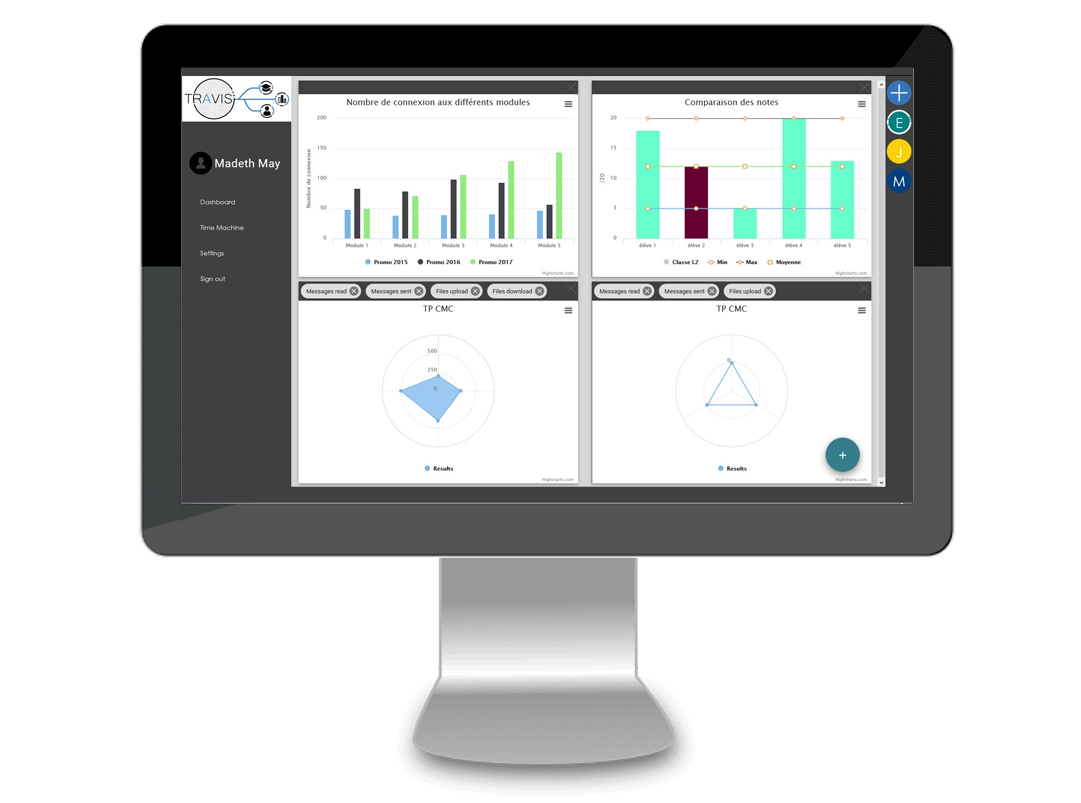 Observation Modeling & Track Analysis
Our research focuses on the analysis of learning situations, guided by the teachers' observation needs. Our goal is to enable the expression and formalization of these needs and the resulting data.
We develop solutions to allow the expression and the formalization of these needs and also to collect usage tracks. In addition, our work focus on methods for calculating and visualizing indicators for various actors (learners, teachers, researchers, etc.).
Advanced and Collaborative Interactions for Learning
The team also works on advanced interactions for learning (interactive tables, mixed reality, tangible interfaces…) in particular for Serious Games. The research questions are related to the design of authoring tools for TEL systems, the use of advanced interactions, as well as how to support collaborative learning situations.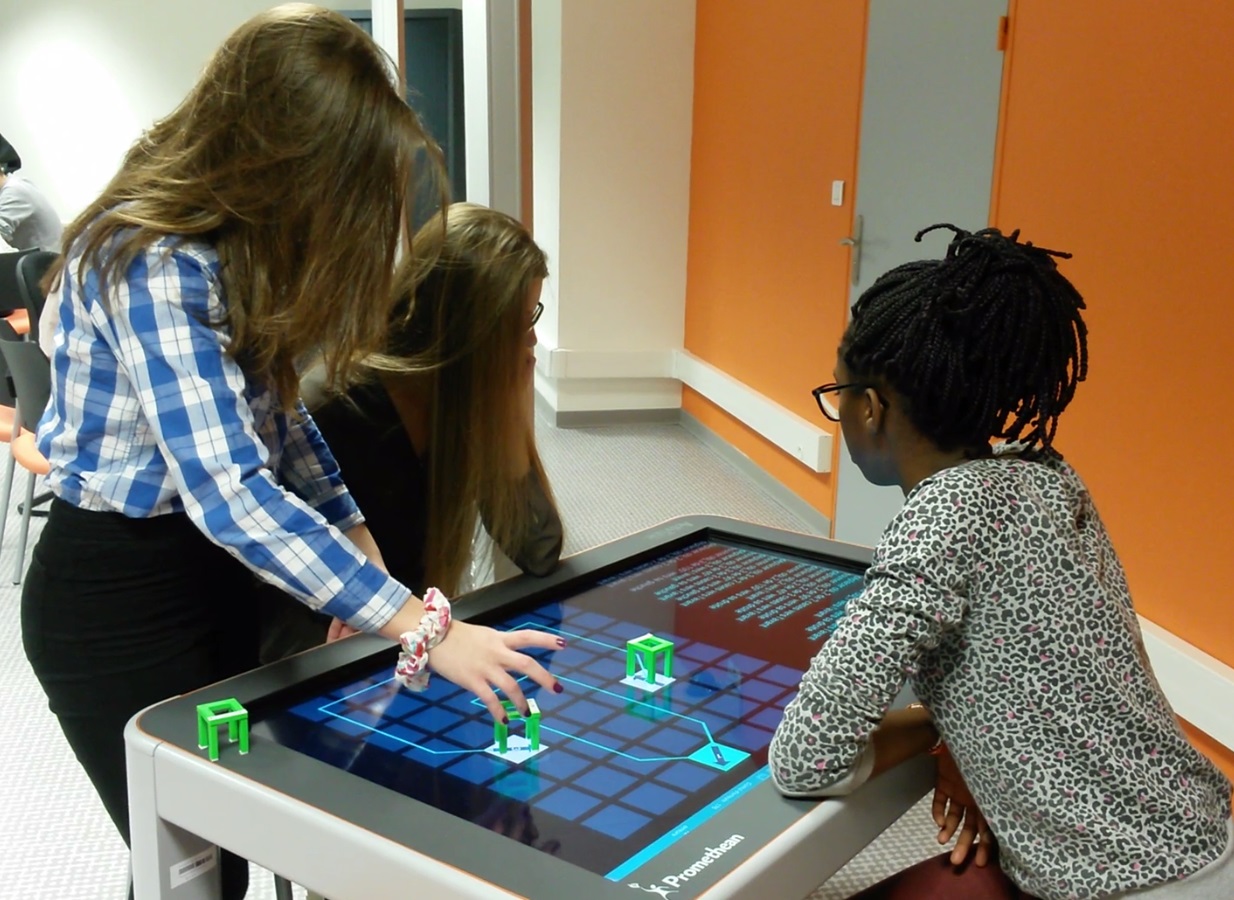 Mohamed-Amine Abrache




Vincent Agueda




Vincent Barré




Emmanuel Blanchard




Seanghort Born




Christophe Choquet




Corentin Coupry




Christophe Després




Dynil Duch




Nicolas Dugué




Mohamed Hamza Falih




Sébastien George




Albane Gril




Ludovic Hamon




Nail Hefied




Sébastien Iksal




Pierre Jacoboni




Pierre Laforcade




Jérôme Lehuen




Bérénice Lemoine




Iza Marfisi




Bertrand Marne




Madeth May




Lahcen Oubahssi




Claudine Piau-Toffolon




Dominique Py




Sebastian Simon




Sofiane Touel




Rémi Venant