Conception d'environnements éducatifs en Réalité Mixte pour aider à surmonter des obstacles didactiques : application à l'enseignement des fractions

Starting: 01/03/2022
PhD Student: Sofiane Touel
Advisor(s): Sébastien GEORGE
Co-advisor(s): Iza MARFISI
Funding: auto-financé

Le projet de thèse vise à explorer les moyens d'utiliser la Réalité Mixte (RM) pour améliorer l'apprentissage. Nous exploitons notamment le fait que la RM permet de manipuler des objets tangibles, tout en tirant avantage des fonctionnalités du numérique, telles que les corrections automatiques. La RM permet également d'afficher, de façon dynamique, des informations supplémentaires ou une autre représentation de ces éléments tangibles manipulés. Nous nous intéressons à un cas d'étude particulier : l'apprentissage des fractions, un des concepts les plus complexes et stressants vus en primaire.
Cette thèse fait partie du projet SMART-Fractions.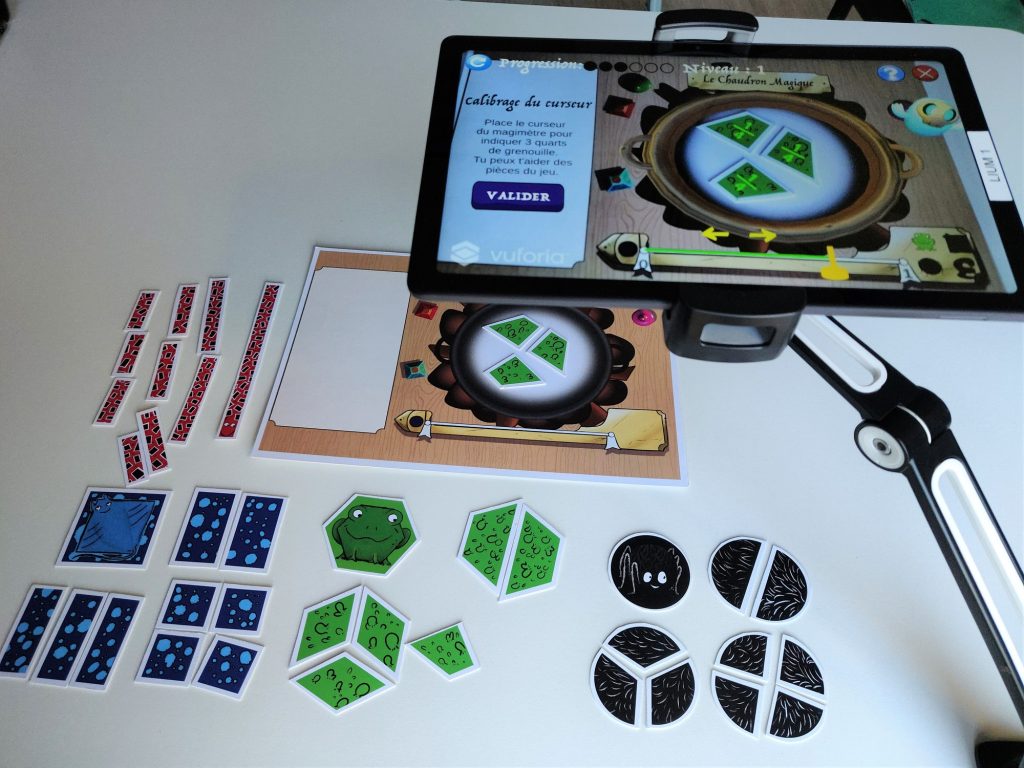 Liste des publications
TOUEL, Sofiane, MARFISI-SCHOTTMAN, Iza, et GEORGE, Sébastien. Analysis of Mixed Reality Tools for Learning Math in Primary and Secondary School. In : International Conference on Games and Learning Alliance. Springer, Cham, 2020. p. 112-121
MARFISI-SCHOTTMAN, Iza, TOUEL, Sofiane, et GEORGE, Sébastien. Designing a Mixed Reality Extension for an Educational Board Game on Fractions. International journal of virtual reality, 2021, vol. 21, no 1.